We are giving thanks this Christmas and throughout the Holiday season for our customers, vendors, employees, sub-contractors and the community within which we work and live.
These past months have gone by so quickly, the time filling up with the many projects we've been working on for our customers.
It's so easy when you're busy to not see the subtle, or not so subtle, changes happening around you and your world.
Like this view out of the office ... one day it's turkeys grazing and it seems the next it's frigid and snow covered.
During this passage of time we wanted you to know that we spend every day dedicating our time you, the Mount Corrick Family.
We very much enjoy decorating our home for the holidays and Kim does such a fabulous job.
We thought you may enjoy seeing just a bit of our work, as well as our home.
When we built the house many years ago, it was an adjustment moving to a new community and new surroundings.
We try to help our friends get the best "feel" for their projects.
That way, like us, it's not just your house ... it's your home.
The Holidays help remind us to appreciate our friends and loved ones even more.
Watching family arrive through your own kitchen window, once you realize it, is wondrous. Even if you're doing dishes!
Whether you call it a living room, a family room or a great room it certainly is all of those and more at the Holidays.
Guests, family, friends, as well as you and your family can feel welcome there.
Don't fireplaces seem to glow a bit warmer when you're together?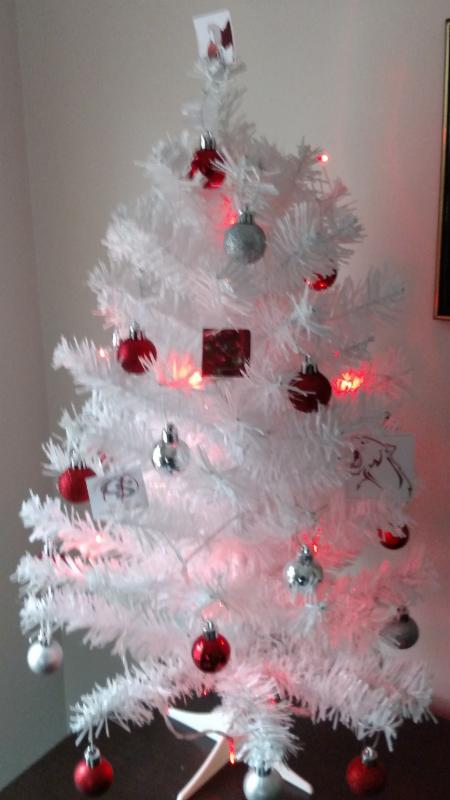 Even our office is more festive this time of year!
(ps... Go Wildcats!)
Our family is grateful to have
you be a part of our family.
We wish you the peace and joy of the Holiday Season.