February 09, 2016, by Ken, in
Uncategorized
This month we celebrate the 50th Super Bowl!
And no, it's not called Super Bowl L this year.
We have come a long way from the first match up in 1967 between Kansas City and Green Bay at LA Memorial Coliseum in Los Angeles to Super Bowl 50 between the Denver Broncos and Carolina Panthers on February 7th at Levi's Stadium in Santa Clara California.
In Super Bowl #1, Bart Starr's Packers beat Len Dawson's Chiefs 35-10.
Many fans will also look forward to the innovative, fun and creative marketing developed for the commercials during the game. Who can forget the famous Budweiser commercials and last year's dog driving the Subaru?
Of course then it's the half-time show, the only thing most of us actually look forward to with it's world-class epic entertainment.
It's hard to find a good time to head to the kitchen to fill up on all the fabulous goodies spread all over the counter in appropriate football shaped bowls!
The game is also the best time to bring up that the Cleveland Browns have been NFL Champions. What?!?! you say?
The Browns nearly dominated the NFL in the 1950s, and won one more NFL championship in 1964. The team has yet to appear in a Super Bowl, however. Overall, the team has eight championships: four in the AAFC, and four in the NFL. The Browns are one of only four teams to have never appeared in a
Super Bowl
. The other three teams are the
Detroit Lions
, the
Houston Texans
, and the
Jacksonville Jaguars
.
Totals
4 AAFC Championships
4 NFL Championships
12 Conference Titles
9 NFL Division Titles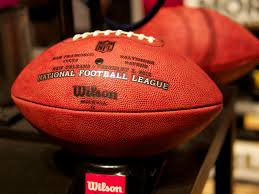 Vince Lombardi, the coach of the first super bowl's Green Bay Packers, has said "The achievements of an organization are the results of the combined effort of each individual." Another quote of his,"People who work together will win, whether it be against complex football defenses, or the problems of modern society." He is often quoted for his coaching wisdom and the trophy presented to the winning team is named the Lombardi Trophy. A winning attitude is not only beneficial in the game of football. I am also looking forward to coaching my players through the middle school basketball tournaments.
Peyton Manning and Cam Newton are experienced in applying those attitudes and combining them with strength and intelligence. Studying film, knowing the players and their talents and preparing for the defense are actionable steps.
Style, preparation and tenacity may get you into the game and to step onto the field, but it's knowledge, experience and integrity that keeps you there.
Knowing what will and won't work in your home, your tastes and preferences, and then timing, implementation and results transform your living areas into the stuff dreams are made of.
Let's play!!